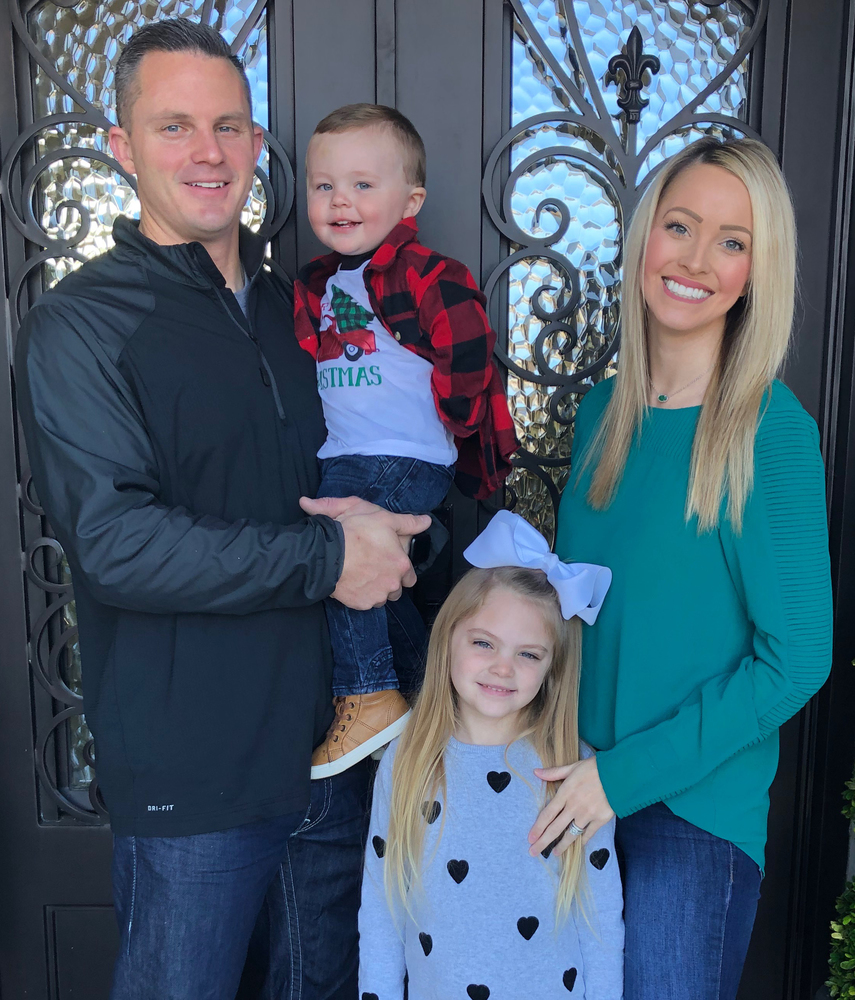 Casey Dick Named New Head Football Coach
Alan Wilbourn
Wednesday, April 24, 2019
Casey Dick will join Fayetteville Public Schools as the head football coach for Fayetteville High School pending the vote by the Fayetteville Board of Education on Thursday, April 25. Dick is currently the head football coach for Van Buren High School.
"We are happy to welcome Coach Dick home to Fayetteville, this time as our head football coach," said Dr. John L Colbert, Superintendent of Schools. "We are confident we have selected the right man to lead our football program to even more success for many years to come."
"Coaching the Fayetteville Bulldogs is a dream destination job for me," said Coach Dick. "My daughter is currently enrolled in Fayetteville Public Schools, and I have been connected to Fayetteville since my time at the University of Arkansas playing for the Razorbacks. I hope to provide stability and affect generations of Fayetteville kids as well as provide a unified culture for all of the Fayetteville community."
"We had a great deal of interest in this position," said Steve Janski, Director of Athletics. "We were able to select from a pool of highly qualified candidates, and we believe Casey Dick is the right fit for our student-athletes, our faculty and staff, and our community. Casey brings high energy and passion coupled with an innovative outlook on leadership and student relations. We believe Casey and Fayetteville football have a bright future. We look forward to welcoming his family into our Purple Dog family."
A native of Allen, Texas, Coach Dick has served as a head coach, assistant coach, and as a world history teacher for the past ten years. He received his bachelor's degree from the University of Arkansas, where he played quarterback for the Razorback football team. He served as an assistant football coach at Byron Nelson High School in Texas and at Bentonville West High School. As the head football coach at Van Buren High School, his 2018 was the first Van Buren team to make the playoffs since 2000 and scored more points than any other Van Buren team playing in the 7A conference.
"Congratulations to former Razorback Casey Dick on being named the head football coach of the Fayetteville Bulldogs," said Hunter Yurachek, vice chancellor and Director of Athletics for the University of Arkansas. 'As a student-athlete at the University of Arkansas, he demonstrated his ability to be a leader on and off the field. He also had the opportunity to experience the passion Arkansans have for football in our state. I wish Casey the best of luck as he begins his tenure at Fayetteville High School."
"Fayetteville High School is getting an outstanding coach but even better relationship builder, husband, and dad," said Joe Martin, executive director of the Texas High School Coaches Association. "He will ignite the community with his enthusiasm and passion that he has for young kids and the game of football. The Fayetteville administration team got a coach and leader that will serve the community for years to come."
"I am very proud of Casey. I got to see Casey and his staff work at Van Buren, and I loved his enthusiasm, passion, and the way Casey taught and loved his team," said Houston Nutt, former Razorback head football coach and current CBS Sports Network football analyst. "Casey and his family are rooted in Fayetteville and will be for years to come."
A "meet and greet" event for Coach Dick will be held on Friday, April 26 at 3 p.m. in the Heil Courtyard at FHS.