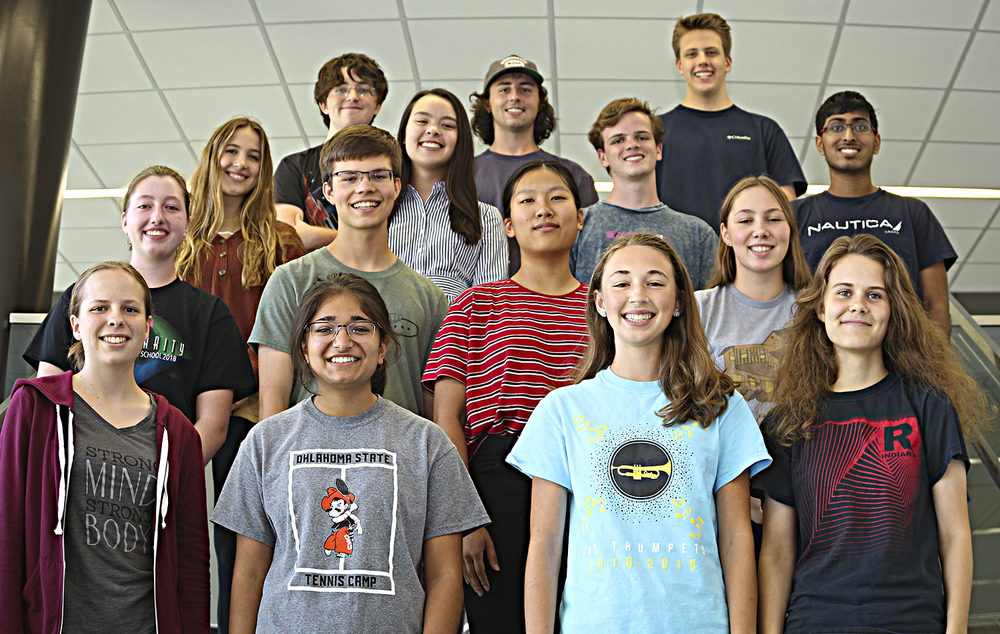 15 FHS Seniors Named National Merit Semifinalists
Alan Wilbourn
Thursday, September 12, 2019
Congratulations to Fayetteville High School for having 15 National Merit Semifinalists in the 65th annual National Merit Scholarship Program!!! These academically talented high school seniors have an opportunity to continue in the competition for some 7,600 National Merit Scholarships worth more than $31 million that will be offered next spring.
The seniors are Namrata Anand, Jenna Caudle, Paris, James, Grace Killian, Michael Krizman, Grace Li, Grace Martin, Benjamin Pierce, Stephan Pierson, Ana Reif, Anna Roach, Kaushik Sampath, Amanda Thomsen, Henry Tullis, and Carson Young.
Over 1.5 million juniors in about 21,000 high schools entered the 2020 National Merit Scholarship Program by taking the 2018 Preliminary SAT/National Merit Scholarship Qualifying Test (PSAT/NMSQT®), which served as an initial screen of program entrants. The nationwide pool of Semifinalists, representing less than one percent of U.S. high school seniors, includes the highest-scoring entrants in each state. The number of Semifinalists in a state is proportional to the state's percentage of the national total of graduating seniors.