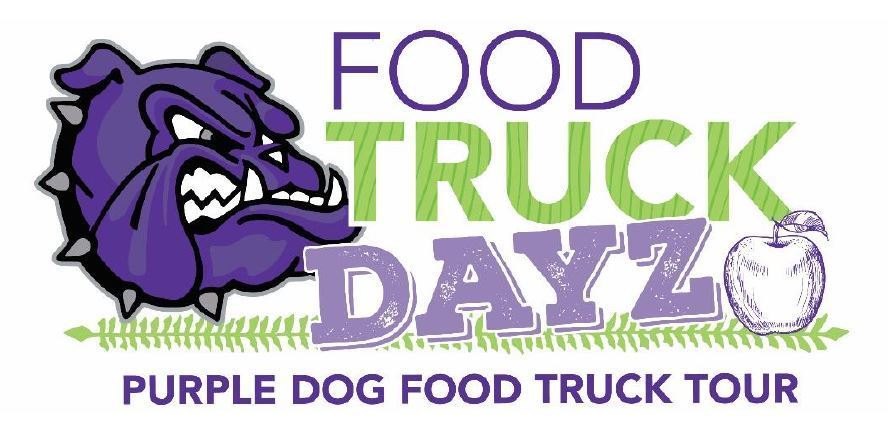 FOOD TRUCK DAYZ!
Julie Brannon
Thursday, October 03, 2019
Fall weather is for Food Truck Tours!

Throughout October, The Purple Dog Food Truck will make stops at secondary schools serving up Street-style Tacos to students, staff, and parents! Pick your fillings and toppings and enjoy your meal outdoors (weather permitting!) These are rain or shine events!
Street Tacos in Honor of Hispanic Heritage Month
Fajita Chicken OR Turkey Chorizo OR Refried Beans w/ Cheese (vegetarian)
Sides
Mexican Street Corn (Elote)
Pico De Gallo Cupped Fruit
White or Chocolate Milk
Add Your Own Toppings:
Salsa, Hot Sauce, Cilantro, Onions
ALLPS - October 3rd - 11:30 am to 12:00 pm
Fayetteville High School - October 4th - 10:20 am to 12:35 pm
McNair Middle School - October 7th - 11:05 am to 1:15 pm
Holt Middle School - October 9th - 10:30 am to 12:40 pm
Ramay Junior High School - October 16th - 11:30 am to 1:00 pm
Owl Creek Middle School - October 22nd - 10:30 to 12:40 pm
Woodland Junior High School - October 24th - 11:30 am to 12:50 pm