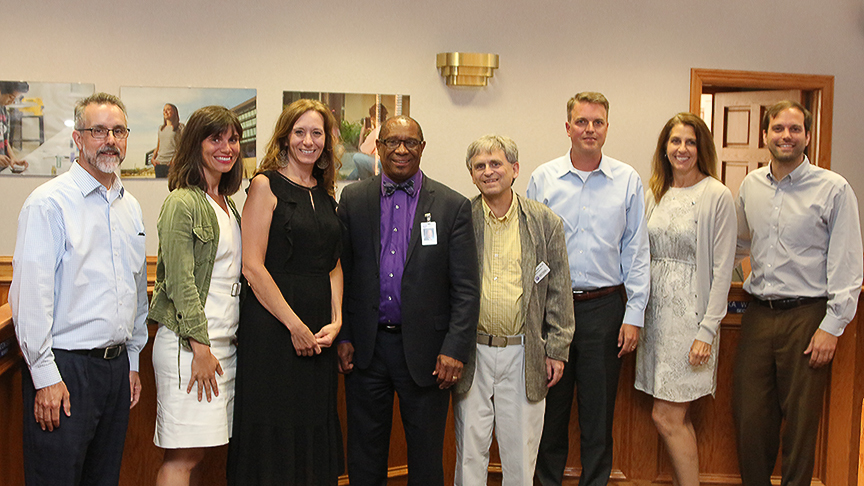 School Board Approves Contract for Dr. Colbert
FPS Communications
Tuesday, August 14, 2018
The Fayetteville Board of Education voted unanimously this evening to approve a contract between Fayetteville Public Schools and Dr. John L Colbert to serve as Superintendent of Schools. The school board named Dr. Colbert to serve as Superintendent on June 21.
"We were very fortunate to have a leader within our district that not only knows and understands our district, but is also someone that is beloved and trusted by our community as well as our staff, teachers, and leadership," said Justin Eichmann, president of the school board.
"I am very appreciative of the school board for their confidence in me and very happy to be under contract as the Superintendent of Fayetteville Public Schools," said Dr. Colbert. "My focus will always be on our number one priority: the education of our students, and I look forward to serving the district for many more years."
Dr. Colbert's three-year contract will extend through the 2020-2021 school year. The 2018-19 school year marks Dr. Colbert's 43rd year of service to Fayetteville Public Schools.