SCREENAGERS addresses the most pervasive parenting issue of our time head on—depicting teen struggles over social media, video games and internet addiction. Plan to attend this FREE event for parents and students attending FPS middle and junior high schools. Tuesday, December 10 at 6 pm at Owl Creek School. Go to
https://bit.ly/2LoTlOn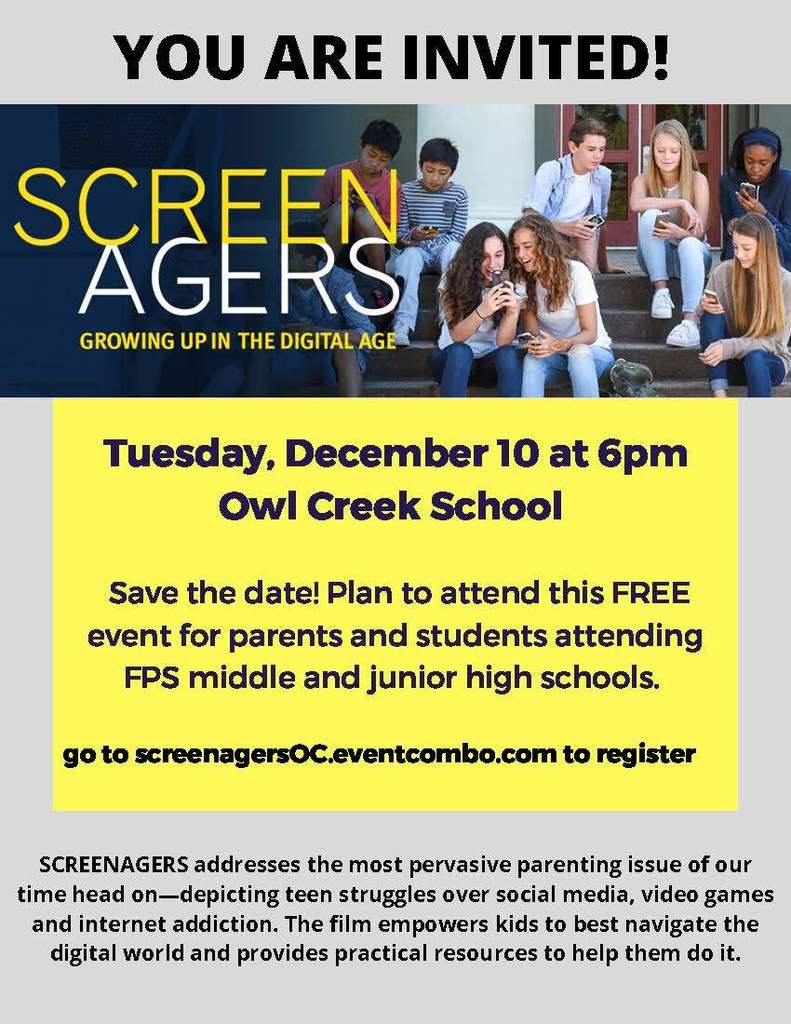 FVA is accepting student applications for the 2019-2020 school year! Fayetteville Virtual Academy is an open-enrollment school. Students who reside in the Fayetteville Public School District attendance area are eligible to attend FVA. Students who reside in the state of Arkansas but outside the Fayetteville Public School District may apply to enroll in FVA . Apply now at
http://fayettevillear.apptegy.us/o/fva
Explore...APPLY NOW!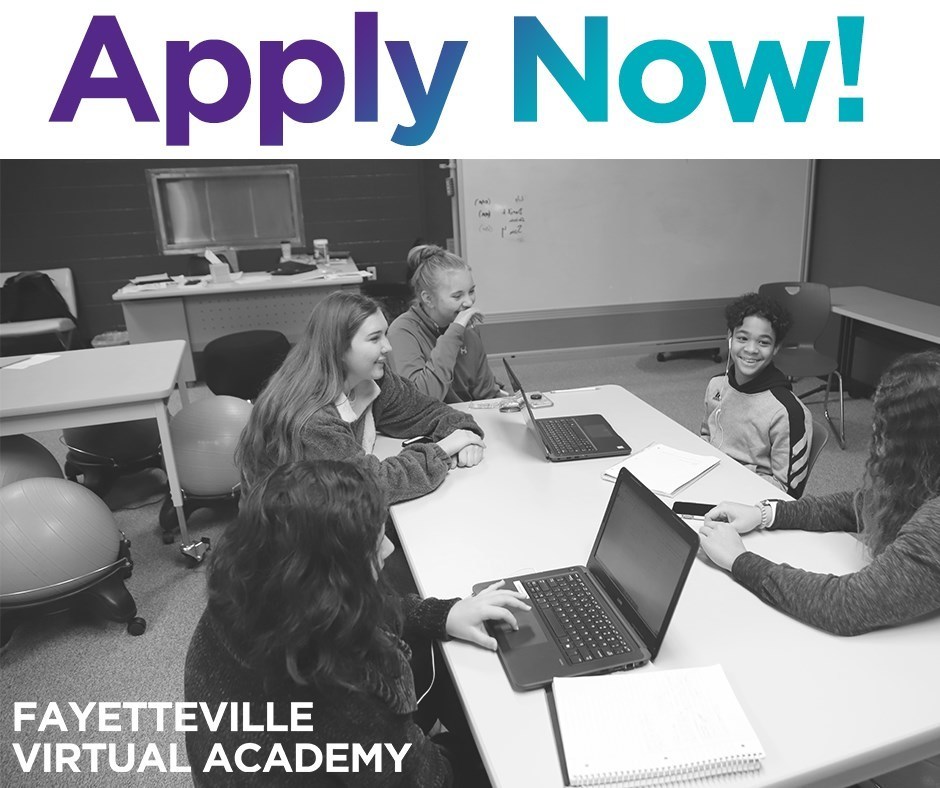 Fayetteville High School Choir invites ye noble Lords and Ladies to: THE FIFTEENTH ANNUAL MADRIGAL FEAST ROYAL RENAISSANCE BANQUET For more information click here:
https://bit.ly/2CfLRIH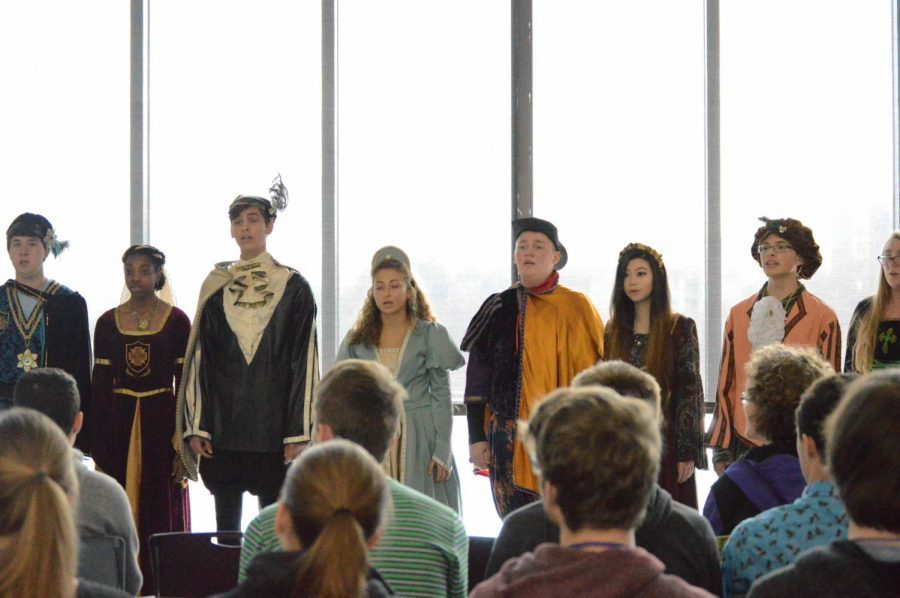 Fourth and sixth-grade students in Fayetteville Public Schools got a treat today! They traveled to Fayetteville High School to hear New York Times bestselling author and illustrator Jarrett J. Krosoczka as part of the True Lit Festival sponsored by the Fayetteville Public Library. He spoke to students in the Bulldog Arena and Performing Arts Center and also led a writing workshop.

Owl Creek Friendly Reminder: Please see the following friendly reminders about time! The time will Fall Back this weekend so set your clocks accordingly. Owl Creek's start time is at 7:40 am. Please have your child here on time each day. Owl Creek dismisses school at 2:45. We cannot supervise students in the office after 2:45. We also ask that you try your best to not check out students after 2:15. Thank you for partnering with us!

First Day of School Monday, August 10